Russell Brand reading Saving Dad
April 24, 2021
2021-07-13 4:53
Russell Brand reading Saving Dad
Russell Brand reading Saving Dad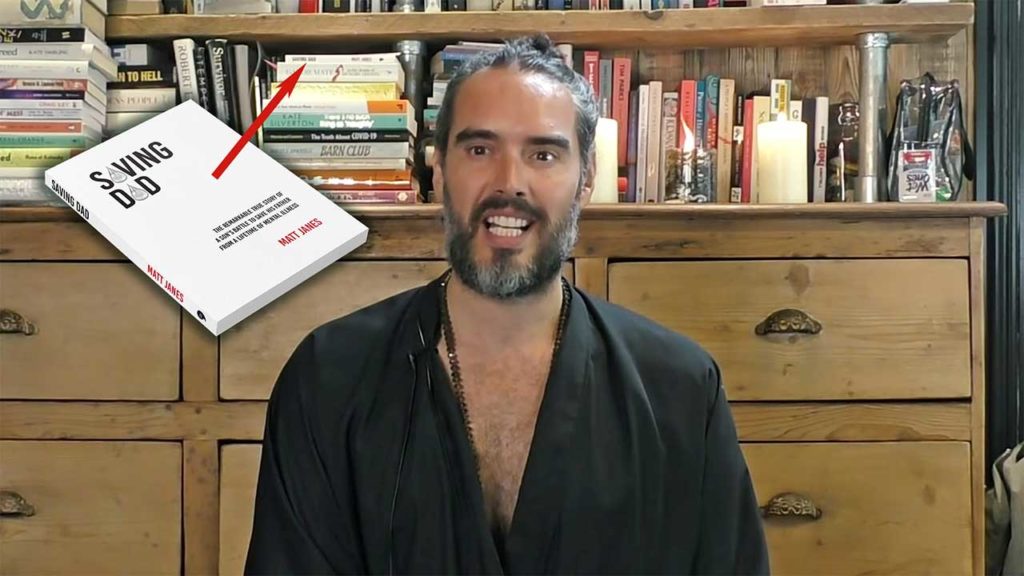 Russell Brand is reading my book, Saving Dad. Russell and I first spoke together on Zoom last month. During our conversation, I asked him whether it would be possible for me to appear as a guest on his brilliant podcast, Under The Skin, to talk about the story of how I healed my father from depression and Parkinson's disease using nutrition.
He was sufficiently interested to ask for copies of my book, for him and his team to read.  I was delighted to see in one of Russell's recent videos that Saving Dad has pride of place on his bookshelf, on top of no other than Gabor Mate's book.
Russell and I are speaking together again soon and I hope that I can persuade him that my story is worth sharing to a wider audience. If you haven't yet listened to Under The Skin, I'd strongly recommend that you check it out. It's on Luminary, which is a low-cost subscription service, and is available with a 7 day free trial.
You can read Saving Dad by clicking on the cover image below. It's available with worldwide shipping.