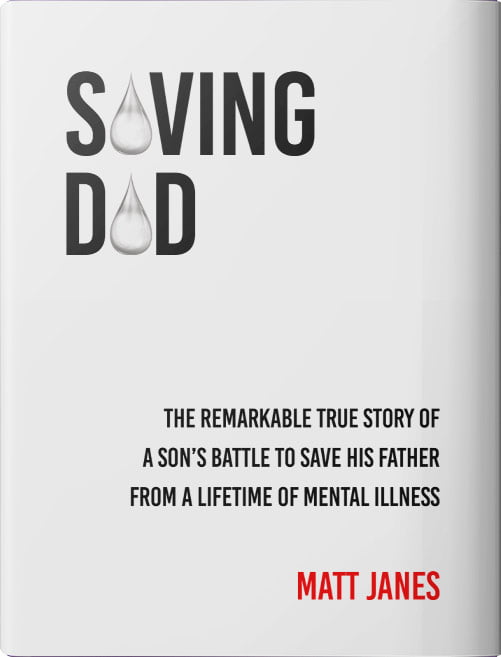 Saving Dad
$14.99
Saving Dad, The New York Times bestselling book by Matt Janes.
Matt was just three years old when he first witnessed the devastating effects of his dad's depression. Saving Dad is the story of a lifetime lived alongside his dad's bipolar disorder. It's about its mental and physical impact not just on his dad, but his wider family. And it's about the questions it prompts about his own mental health and wellbeing, and his search for purpose.
We see the complexity and close bond of the father-son relationship, as Matt and his family negotiate the highs and lows and look for ways to support his dad's wellbeing. Moving, inspiring and warm, Saving Dad is a story about mental health, told from a new perspective. His approach is personal, optimistic and poignant, as he pursues the ideas and answers that will help him save his dad.
UK customers – order from mattjanes.co.uk which charges in British Pounds.