Reviews
June 18, 2021
2021-12-21 6:38
Reviews
Matt Janes
Client Testimonials
Watch the video testimonial then scroll down to read what some of Matt's clients have to say about working with him and completing his online nutrition course.
You can use the following links, to:
A True Gift
"Matt Janes is a true gift. I can't tell you how lucky and incredibly blessed we feel to have discovered Matt. His passion and his knowledge in the realm of mental health, neurological disorders, and nutrition is unsurpassed.

He is unbelievably generous with his time and his advice. He wants us to get better as much as we do. Matt will be there for you on your journey and will make sure that you fully understand everything he recommends. He has responded every time we have a question or concern (which is a lot) 🙂

If we all had teachers like Matt throughout our lives we would be so far ahead of where we are now. He is one of the most kind, caring, generous, and compassionate people we've ever met and we look forward to continuing on the path of healing with him………. Thank you so much Matt.

Update - 5 weeks into protocol: I had a good weekend... We went to the Los Angeles Clippers NBA playoff basketball game and it was one of my first big outings in a long time, and the last couple days have been good also. For the last three or four days, I felt like my tremors were very very light! Hardly noticeable. Which is great!"
Craig B
Parkinson's Disease
Thank you!
"5 weeks after adopting your nutritional recommendations, here is David's progress with Parkinson's Disease: He feels much better, his mind is a lot clearer and his walking has improved. He no longer drags his left foot behind the right foot. He walks slowly, but almost regular.

He is more alert than he has been for a long time. Without your flexibility and kindness, I would be totally lost in this enterprise. Thank you again for all you do for us."
Dina Lyons
Parkinson's Disease
Parkinson's Disease
"After a period of despair and apathy, I got the supplements you recommended and have noticed the difference after just 3 weeks!

My appetite has returned and the fatigue which struck me at 6-7 o'clock has gone. Everyone says that I look a lot better. At times, my balance improves, especially in the morning and I find that I walk around the house with being less dependent on a rollator.

I have you to thank for every morning, when, for an hour or two, I forget to use my zimmer!

Today I walked across a bridge at a beauty spot without a walker!"
Life Changing
"Following a consultation with Matt and accessing his online program, my life has completely changed. I was suffering with Depression, Brain Fog and Fatigue following a really stressful period. In fact I've struggled with episodes like this for years.

The program worked so well that I was quickly back to my 'normal' state of high energy, but with high anxiety. Once again, Matt came to the rescue as we tweaked my diet and supplements to find a way to get me back into balance.

Now, I simply listen to my body and give it what it needs, armed with the background knowledge and support from Matt's program.

I can't thank Matt enough for helping me to change my life and overcome a 20 year battle with depression and anxiety."
Susan
Depression, Brain Fog & Chronic Fatigue
what they say
More Client Testimonials
A milestone in the history of mental health
'One Answer to Mental Illness' is simply incredible. If you are struggling with mental health problems and looking for a solution away from classical medicine, then try this program, I highly recommend it."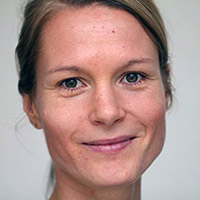 Annic Scholer Musfeld
Basel, Switzerland
Matt is a Pioneer!
"So few professionals address alternative treatment for depression, bipolar disorder and schizophrenia. Matt, you really are one of the pioneers."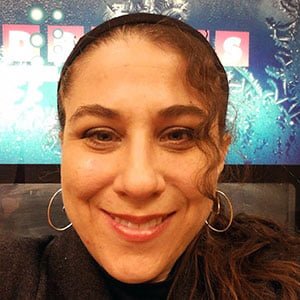 Sharon Kende-Anker
New Jersey, USA
Revolutionised my Mental Health
"Matt, you have completely revolutionised the way I think about my mental health. I now feel good again. Thank you. I wish I'd had the information you provide 20 years ago."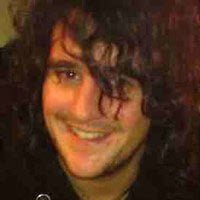 Scott Carter
Liverpool, UK
Amazing
"Matt needs to be done by a Netflix special."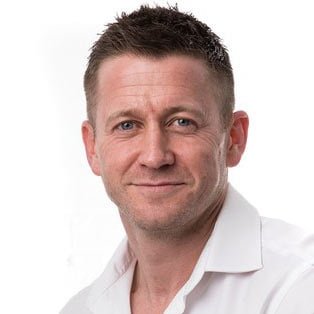 My Issues are Improving Constantly
"When you fall into deep hole, you are willing to do everything to get out of it, including attending multiple doctors and consultations, and search for the magic pill wondering whether this will finally work.

For the last couple of years, I started to dig into functional medicine and stumbled upon Matt's work. I went through his online programme and it was so impressive that I decided to have a consultation, because I think that every person needs individualized approach, to get the maximum results.

So my issues were mainly hormonal, including PCOS, which caused me so many different symptoms, including anxiety, terrible PMS, postpartum depression etc. Even though I already knew quite a lot about this topic, Matt shared so much new and valuable information that it answered all the question marks in my puzzle.

I completely trust his opinion, opposite from so many doctors I attended, because he has a holistic approach, looking at the big picture, getting to the root cause, not just covering symptoms.

Matt is professional, really digs deep into your problem and figures out the best solution. My issues are improving constantly. I am feeling like my old self now, except even better.

I would describe all this experience as "falling upward" as these deep holes make us so much smarter and stronger, and Matt is at the top of my "upward"- kind and open hearted, with the willing to help people!"
My Depression Has Gone!!
"I took Matt's program, then 5 days after changing my diet, my depression began to lift. After 10 days, I felt like a different person, full of energy and hope. I'm in no doubt that A New Model for Mental Health represents a genuine alternative to psychiatric medication."
My Brain Fog has Lifted
"Matt's program allowed my chronic brain fog, low energy and anxiety to lift within days. It was the right program I needed to resolve any difficulties I had in regards to nutrition and the correct diet to follow based off my individual needs.

I would recommend Matt's online nutrition program to all those who are currently going through a tricky time with their mental and physical health."
Watch the Free Course Preview
Then spread the cost over 3 months, with 0% interest
Brilliant - A Game Changer
"I am confident that this course will help thousands that may be struggling with their mental health. It will also help countless others optimize their general health.

This course is a tour de force with respect to understanding the relationship between what we ingest and how we feel and behave. Matt does a tremendous job in providing the history and science on a subject that most of us know little about. I don't think I have learned so much on a topic in 4 hours in my life.

Matt does a wonderful job taking us through this rather complex subject and making it accessible.

I highly recommend this course. Thank you Matt, for your research, energy, and passion."
Mind Bending Knowledge Gained from this Course!
I enrolled in Matt's course because for the past several months, I've noticed a shift in my physical health (and one can never be too mentally healthy, too!) – I've been feeling more tired than usual, having some difficulty sleeping, have been experiencing brain fog and difficulty concentrating and have also been experiencing headaches quite consistently.

Since taking this course, I feel so light and energized, very clear headed. The headaches are definitely getting better. I'm digesting food better. I feel like I've learned so much about myself and feel so confident in fine tuning my diet & supplementation to better serve my needs going forward.

The information taught by Matt, and from decades of science is so incredibly fascinating; I truly believe this has the potential to change the mental & physical health of society at large. Whether you're struggling mentally, physically, or simply want to feel "better", I can't recommend this course enough.
Nothing Short of Amazing
"So far, the diet has gone really well and my general mood, negative thinking patterns and detachment seem greatly improved from before starting the diet which is nothing short of amazing!

It's early days, but if the trend continues this is really promising and given me huge amounts of hope for a more sustained recovery."